Math never felt so good.
Come learn how to build mathematical objects made out of felt. Beginner felters and beginner math artists welcome!
You can render your favorite topologically interesting surface using sheep's wool felted over a scaffold made from fabric or yarn. Möbius-type bands and Seifert surfaces are also nicely represented in felt because handmade felt has no seams, and it's very strong and flexible. So you can fiddle with and twist your objects into a variety of configurations without the felt tearing.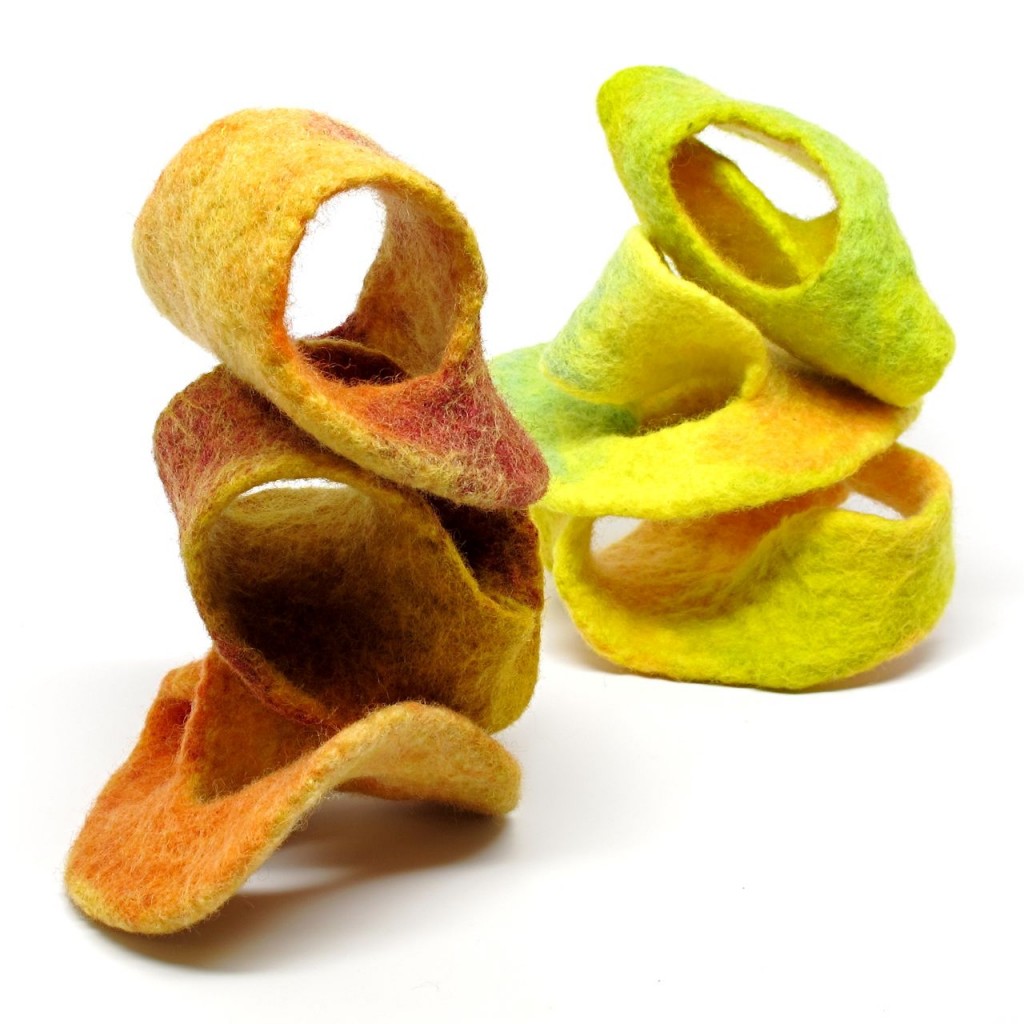 You can also create "wire" frames like the edges of a hypercube or a hyperbolic tiling.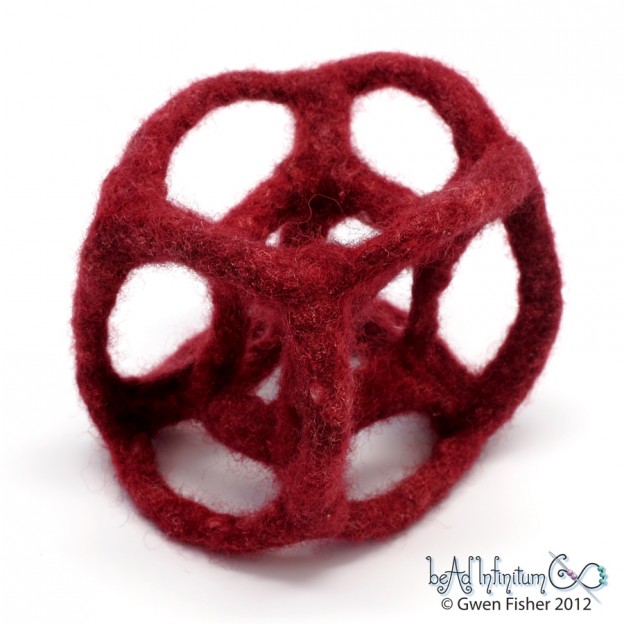 Gwen Fisher is our resident mathematical felting expert; the above pictures are hers. Materials and tools will be provided.
What: Topologically interesting felt
When: 2-5:30pm on Sunday, January 11th